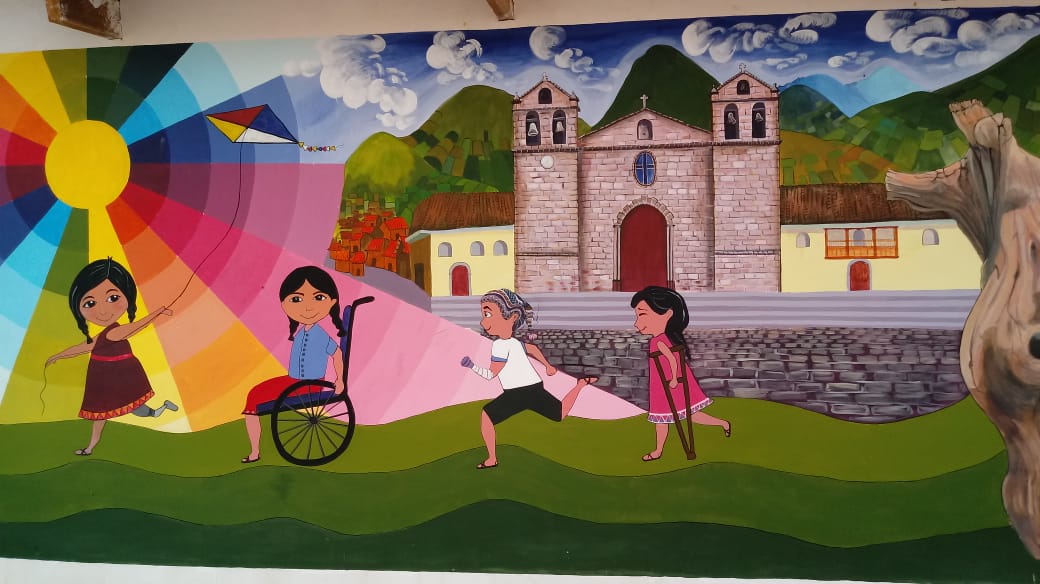 Campaign Summary: Update Casa Nancy with new roofing over the entrance and install a sink, shower and toilet on the second floor.
Supporters:
Dr. David Shaw, M.D. — Salem, Oregon (Mural)
William Walsh — Troutdale, Oregon (Structure Improvements)
Narrative:

Casa Nancy is named after Nancy Norton Salas. In the early 1960's (1962 – 1964) Nancy served in the Peace Corp in Chimbote and Huara Condo, Peru. It was in Peru where she met and worked with Peace Corp volunteer Sandy del Prado, co-founder of the Kausay Wasi Clinic. Nancy retired to Peru with her Peruvian husband Lucho Salas around 2002.
A year or two later, Nancy was diagnosed with a brain tumor while living in Urubamba, Peru and passed away one year later. Her family donated $20,000 in her memory to the Kausay Wasi Clinic to assist its poorest patients. It was decided that providing temporary housing for patients with nowhere to stay while they were receiving services at the Clinic would be a fitting memorial. Space was donated for 30 years near the Clinic in the second floor of a building in the Coya Square. Lighting was installed and it's been filled with 22 bunk beds. Now when visiting medical teams serve hundreds of patients, there is a place for people to stay who can't afford a place of their own.
Although Casa Nancy has been a blessing, it has posed some challenges. The bathrooms were downstairs. The stairs to the space were rickety and the roof over the stairs still allowed rain to fall on the patients while using them.
Working through Dr. David Shaw and Capitol City Medical Teams, a generous donation from Mr. Bill Walsh of Troutdale, Oregon was used to correct these challenges. Dr. Shaw paid for the beautiful mural on the ground floor which was painted by one of the local artists. Guido del Prado, co-founder of the Clinic, supervised the project. Now a new roof over the stairs, new stairs and a bathroom with toilet, sink, and shower have been installed on the second floor. These improvements will make life even more pleasant at Casa Nancy while people are seeking medical attention.