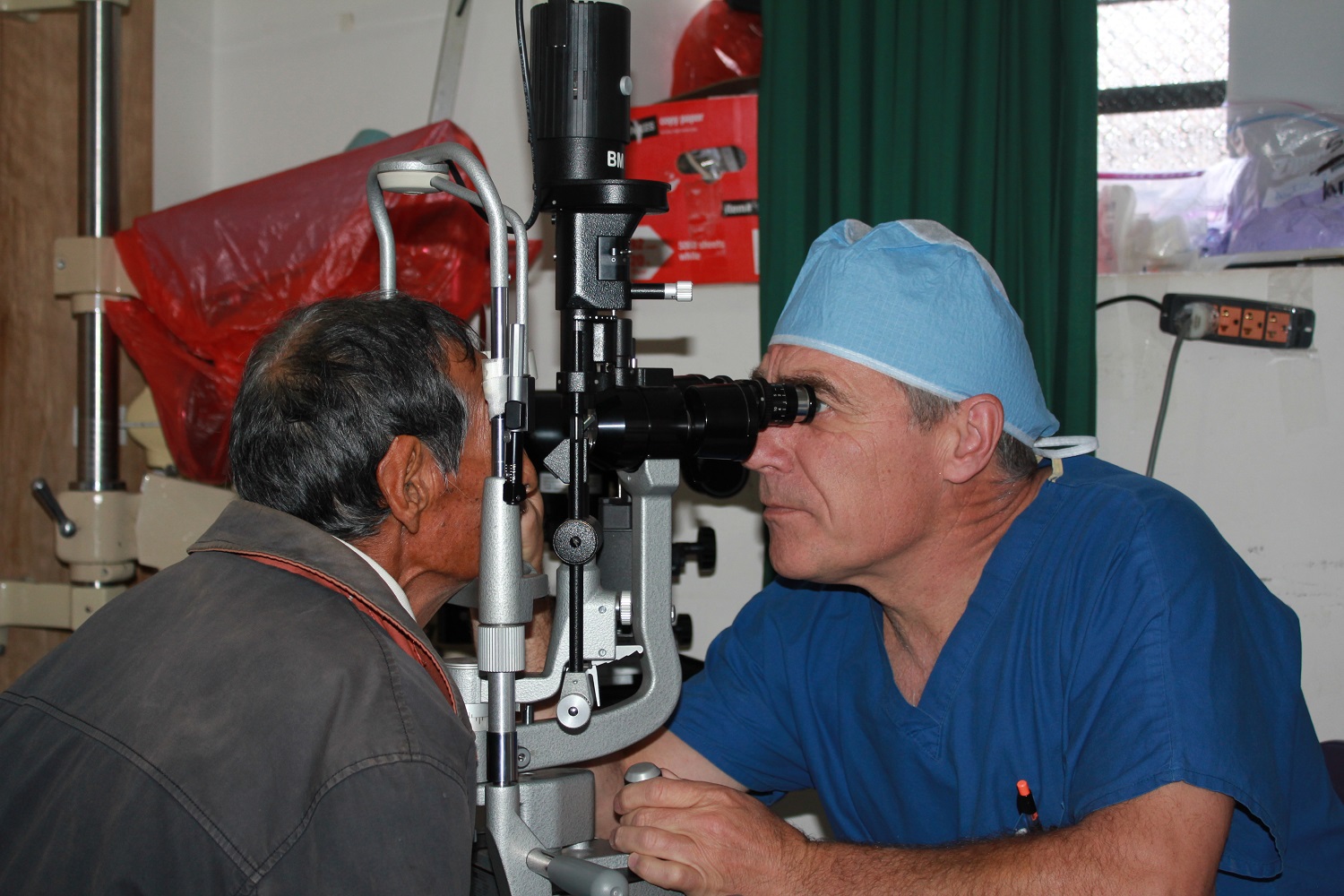 Team Leader: Dr. Paul Schultz, M.D.
Team Type: Ophthalmology
Campaign Summary: The team triaged 168 patients and performed 35 surgical procedures. There were 22 cataract, 7 pterygium, and 6 strabismus surgeries completed.
Supporters:
Abbott Medical Optics, Inc. — Santa Ana, California
Allergan — Cincinnati, Ohio
AMO – Advanced Medical Optics — Santa Ana, California
Team Members:
Kathy Allen, Nurse
Janice Boucher, Technician
Charlotte Cooke, Technician
Amy O'Dwyer, Technician
Dr. Paul Schultz, M.D., Ophthalmologist
Lisa Eileen Simpson, Nurse
Dr. James Theen, M.D., Endocrinologist
Narrative:
By Janice Boucher
Throughout the world, medical missions are taking place and changing lives forever. When you participate in a medical campaign to the Kausay Wasi Clinic you learn a lot, not only about yourself, but also about how one person can truly make a difference in another person's life. It makes you really appreciate what we have in America and how very lucky (or spoiled) we really are.
Many people we helped on this trip live in worn-down buildings or huts, with no indoor plumbing or running water. Yet they are very happy people and appreciate what they have. Many haven't been able to see or have had very limited vision for years – some of them are no longer able to work. Many walked for miles, even days, to come see us.
One gentlemen in particular stands out. He was a carpenter who made furniture for a living. He had cataracts. He could barely see and had to use a cane and have assistance to get around. After cataract surgery, he was able to see and was so grateful that he would be able to make furniture.
There was also a little boy who could barely see the coloring books we brought with us. He had to be inches away from the page to see them. Then after surgery, he was able to see at a normal distance. It brought tears to our eyes. It is so rewarding to see the joy on these people's faces when they can see!
Helping others, breaking out of your comfort zone, and being involved in a life changing experience is not only a positive change for the people we serve, but also ourselves.