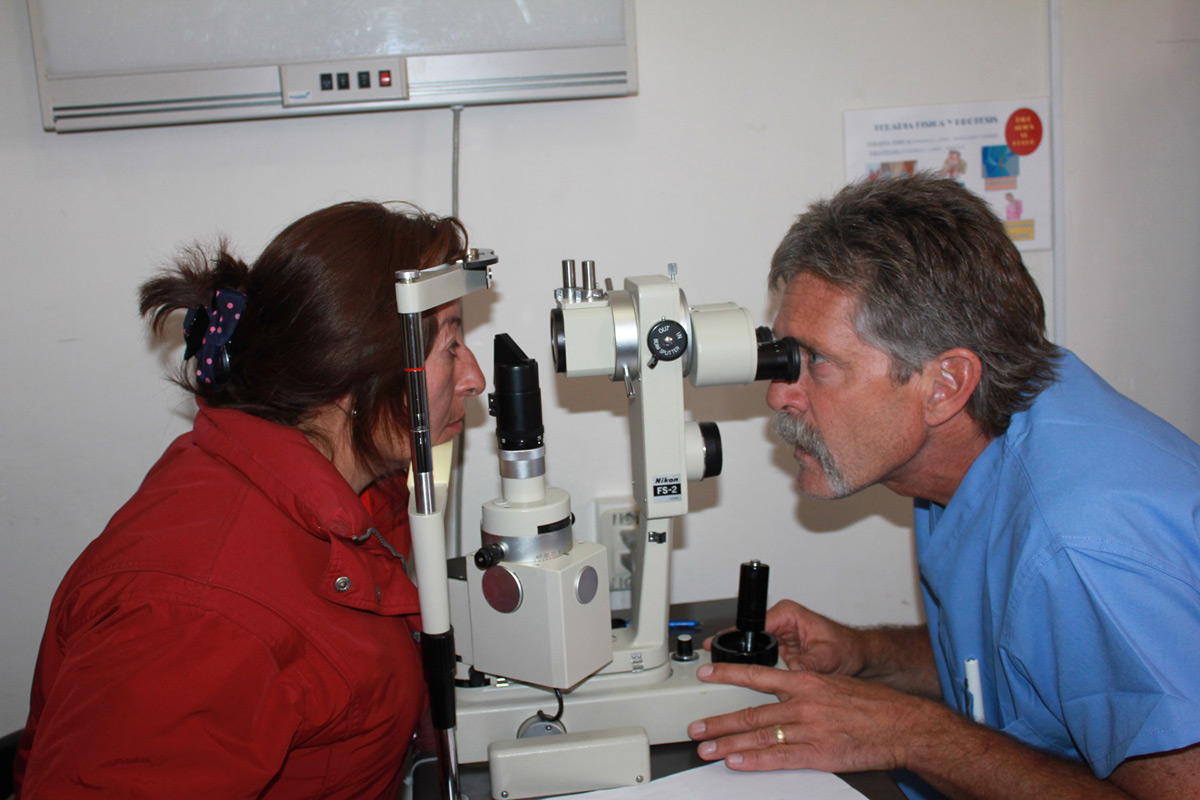 Team Leader: Dr. Paul Schultz, M.D.
Team Type: Ophthalmology
Campaign Summary: There were 238 patients seen. There were also 25 cataract surgeries, nine pterygium resections without autografts, two eyelid surgeries, and one strabismus surgery during this campaign.
Supporters:
Abbot Medical Optics — Santa Ana, California
Allergan Inc. — Irvine, California
Cataract and Laser Institute — Medford, Oregon
Team Members:
Janice Boucher, Technician
Ann "Char" Cooke, Ophthalmic Technician
Heather Kelsay, Nurse
Jordan Schultz, Assistant
Lori Ann Schultz, Circulator
Dr. Paul Schultz, M.D., Ophthalmologist
Robert Schultz, Assistant
Cathy Theen, Nurse
Dr. William Theen, M.D., Endocrinologist
Dr. Kurt Wilkening, Optometrist
Victoria "Tori" Wilkening, Assistant
Narrative
:
By Dr. Paul Schultz M.D.
One particular gentleman comes to mind when I reflect upon our trip. He was monocular with hand motion cataract in one eye. (Hand motion cataracts exists when a patient can recognize a hand being waved in his/her face, but, he/she cannot count the fingers on the hand.)
After removal of his cataract, the next morning he was 20/30 in an otherwise hand motion eye. His response was repeated many times, "You have given me my life back. You have given me back my life." It is a great feeling to be on the receiving end of this type of expression.
I look forward to our team's next trip.