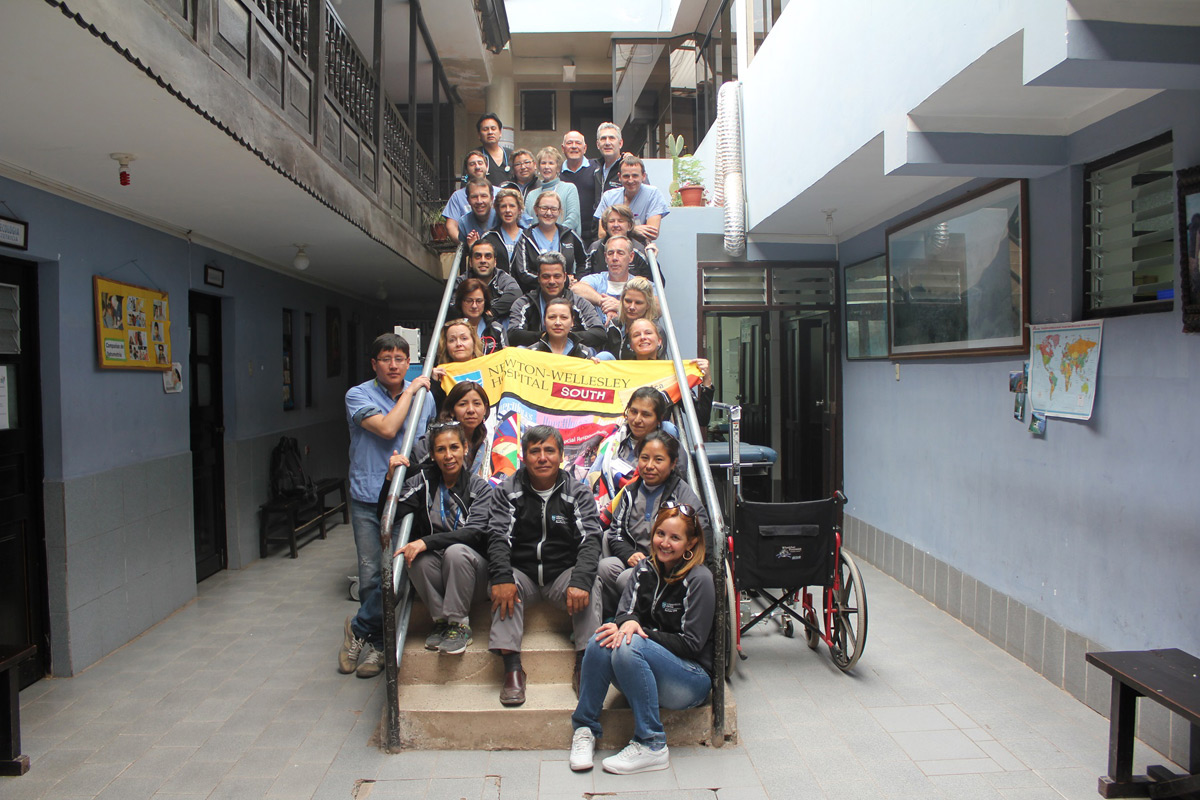 Team Leader: Dr. Mark Hershey, M.D.
Team Type: General Surgery
Campaign Summary: The team completed 107 consultations and 47 surgical procedures. Of the 47 surgeries completed, there were 22 hernia repairs and 15 laparoscopic cholecystectomies (gallbladder removals).
Supporters:
Americares — Stamford, Connecticut
Highland Street Foundation — Newton, Massachusetts
Team Members:
Dr. James Alpers, M.D., Anesthesiologist
Laurie Diamond, Perioperative Nurse
Dr. Rajan Chahal, M.D., General Surgeon
Monica Daly, Perioperative Nurse
Derick Hernderson, Operating Room Nurse
Dr. P. vonRyll Gryska, M.D., General Surgeon
Emma Hershey, Translator
Judith Hershey, Nurse Practitioner
Dr. Mark Hershey, M.D., Anesthesiologist
Katarzyna Hiero, Operating Room Surgical Technician
Heather Horan, Operating Room Charge Nurse
Steven Horan, Assistant
Sheila McMullen, Operating Room Nurse
Catherine Purcell-Gryska, Translator
Christina Squeri, Perioperative Nurse
Narrative
:
Each year the team from Newton Wellesley Hospitals (NWH) strives to become more efficient. We made two positive changes to our work flow this year. Our first change was to assign a tentative surgical date to patients who needed a procedure as soon as the surgeons evaluated them. This made our busy clinic day smoother for both the patients and our NWH team. The second modification was deciding to have the local Peruvian nurses handle the pre-op setting. They are an essential part of our week – we couldn't screen and treat so many patients without this group of talented nurses.
We were pleased that our donated anesthesia machine arrived and was put the good us on this trip.