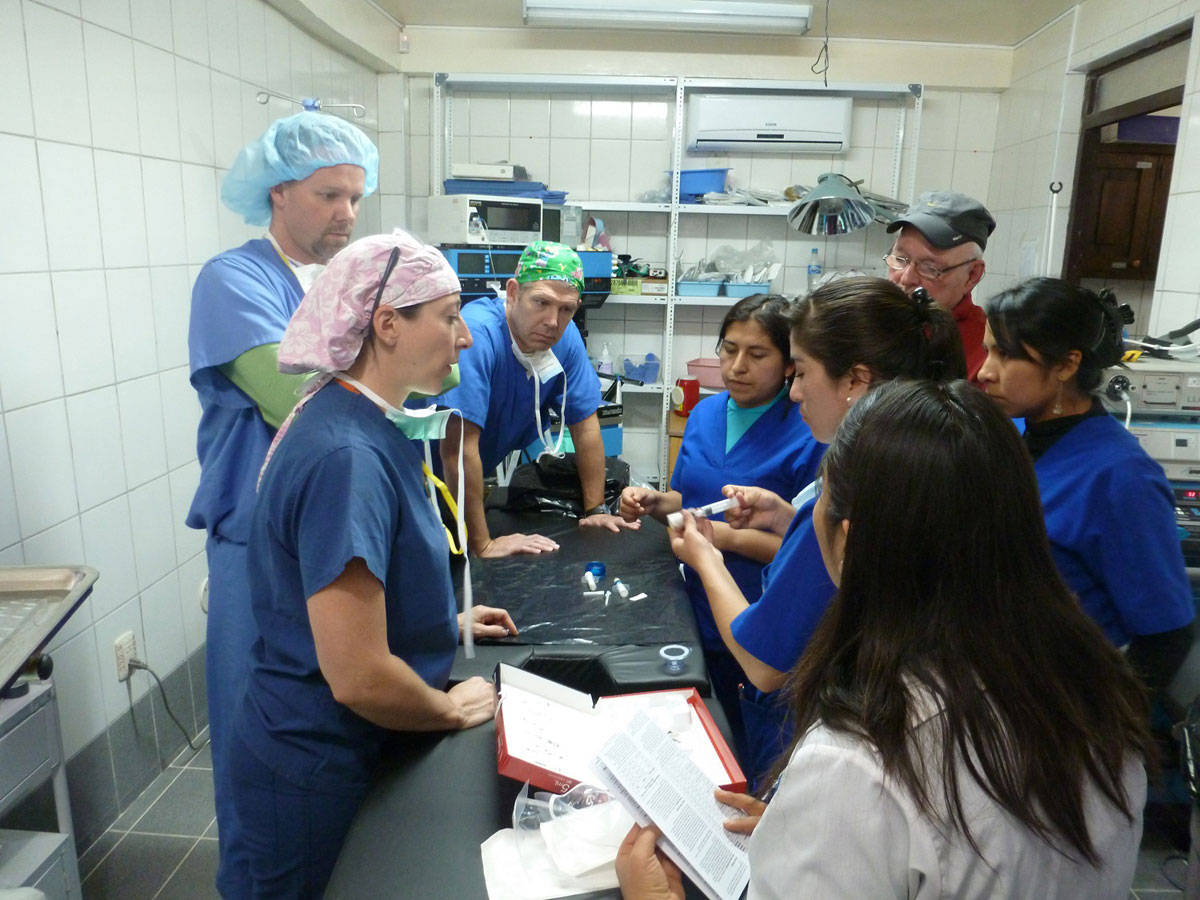 Team Leader: Dr. R. Scott Rushing, M.D.
Team Type: Gynecology
Campaign Summary: There were 228 patients triaged ranging from pelvic exams, PAP smears, birth control and primary care. There were 45 surgical procedures performed which included primary tubal ligations and slings for genital prolapse. We were the 96th medical team hosted by the Kausay Wasi Clinic!
Supporters:
Boston Scientific — Marlborough, Massachusetts
Globus Relief — Salt Lake City, Utah
MAP International — Brunswick, Georgia
Team Members:
Kim Allen, Circulator
Stephanie Barlow, Nurse
Abbey Calvert, Assistant
Dr. Jacob Calvert, M.D., General Surgeon
Dr. Mallorie Evenson, M.D., Gynecologist
Theresa Ferguson, Circulator and Scrub
Caroline Fung, Physicians Assistant
Ron Kasco, Surgical Technician
Inger Nordahl, Nurse
Dr. Butch Parker, M.D., Anesthesiologist
Heidi Parker, Assistant
Patrick Parker, Assistant
Woodson Parker, Assistant
Betsy Porter, Interpreter
Amy Provost, Assistant
Jane Provost, Assistant
Dr. Pierre Provost, M.D., Anesthesiologist
Cassidy Rushing, Assistant
Heidi Rushing, Assistant
Dr. R. Scott Rushing, M.D., Gynecologist
Jordan Sutich, Surgical Technician
Tara Sutich, Surgical Technician