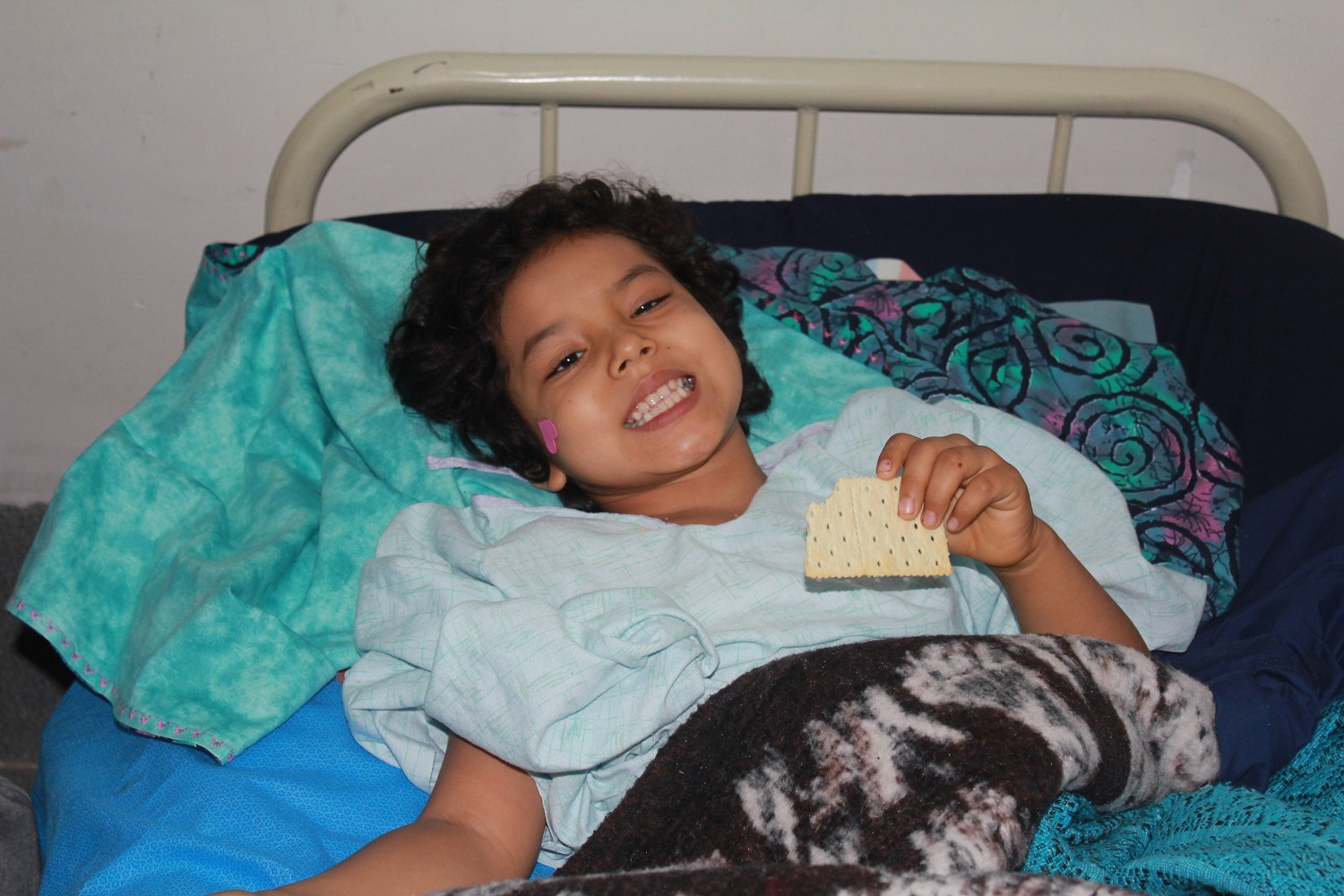 Team Type: Children's Orthopedics, Prosthetics, Physical Therapy, and Occupationa Therapy
Team Leader: Dr. David Shaw M.D.
Campaign Summary: There were 130 consultations/exams and 39 surgical procedures performed.
The Campaign was Financed by Team Members and their Supporters. Some Supplies, Services, and/or Funds were Donated by the Following:
Americares — Stamford, Connecticut
MAP International — Brunswick, Georgia
Roger and Janet Olson — Salem, Oregon
Salem Hospital — Salem, Oregon
Team Members:
Vicki Cadwallader, Nurse
Sherri Furch, Sterile Processing
Dr. William Gallagher, M.D., Orthopedic Surgeon
Dr. Kim Geelan, M.D., Anesthesiologist
Ann Kelly, Nurse
Heather Lehrman, Physical Therapist
Lauren Mynatt, Nurse
Samantha Schmit, Nurse
Suzanne Sharp, Nurse
Dr. David Shaw, M.D., Orthopedic Surgeon
Lettie Turner, Nurse
Dr. Weimin, Zhong, M.D., Anesthesiologist
Dr. Monica Zilkoski, M.D., Orthopedic Surgeon
Narrative:
On this trip we met a girl named Vrasleni. She is pictured in the wheelchair. She has a genetic condition called fibrous dysplasia. With this condition there is scar-like tissue in place of normal bones creating severe deformities. Vrasleni was not ambulatory and had little or no use of her arms. The team conducted two medical procedures called a left tibial osteotomy and a right femoral osteotomy. Both procedures took a combined total of three hours. The purpose of the surgeries was to get her feet back under her pelvis so she could stand up. The surgery was successful. We have since heard that she has been able to do a little walking too!