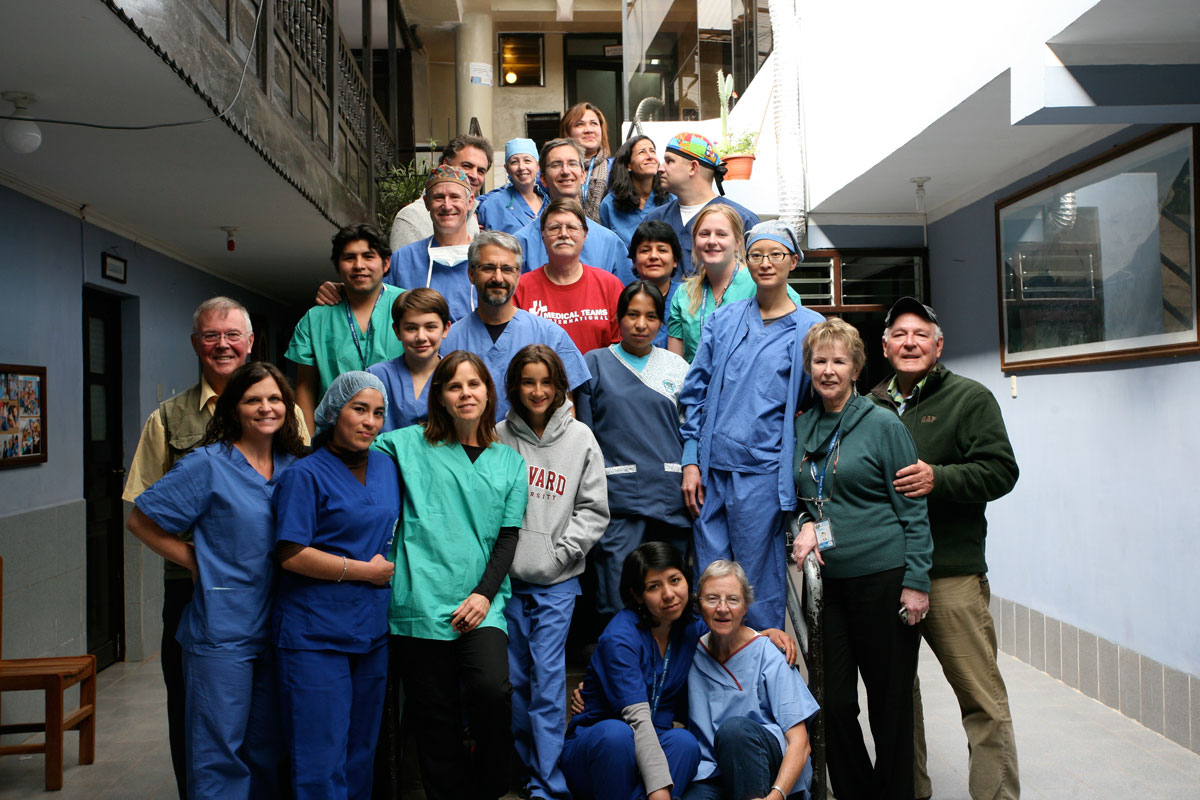 Team Leader: Dr. Mitch Brock, M.D.
Team Type: Otolaryngology (Ears, Nose, and Throat – ENT)
Campaign Summary: There were 246 outpatient consultations and 29 surgical procedures completed.
Team Members:
Sherry Adams, Registered Nurse
Brigid Baumann, Nun
Dr. Mitch Brock, M.D., Otolaryngologist (ENT)
Dr. Connie Ding, M.D., Anesthesiologist
Dr. Jim Grant, M.D., Anesthesiologist
Laurie Kremers, Recovery Nurse
Karie LeFebvre, Recovery Nurse
Dr. Steve Long, M.D., Otolaryngologist (ENT)
Zaidy Long, Assistant
Jason Royse, Surgical Assistant
Dr. Alexander Schafir, M.D., Internal Medicine
Reuben Schafir, Assistant
Dr. Wendy Smith-Long, M.D., Obstetrics/Gynecology
Dave Wiper, Surgical Assistant
Narrative
:
This was our 9th medical mission to Peru. It took place between September 21st and October 1st, 2012. Our team was hosted by the Kausay Wasi Clinic in Coya, Peru in the beautiful Sacred Valley of the Incas. The Clinic is staffed round with general physicians and nurses. It draws thousands of indigent Peruvians from the Valley and surrounding highlands. Patients travel to the Clinic seeking a wide range of medical services.
Our visiting team focused on providing general Ear, Nose, and Throat specialty consultations and surgeries. In addition to the two ENT surgeons and two anesthesiologists, we were also fortunate to have a gynecologist and internal medicine specialist join our group this year.
During our week at the Clinic, we provided around 250 outpatient consultations and performed 29 surgical procedures.
We look forward to continuing this wonderful relationship with the Kausay Wasi Clinic.